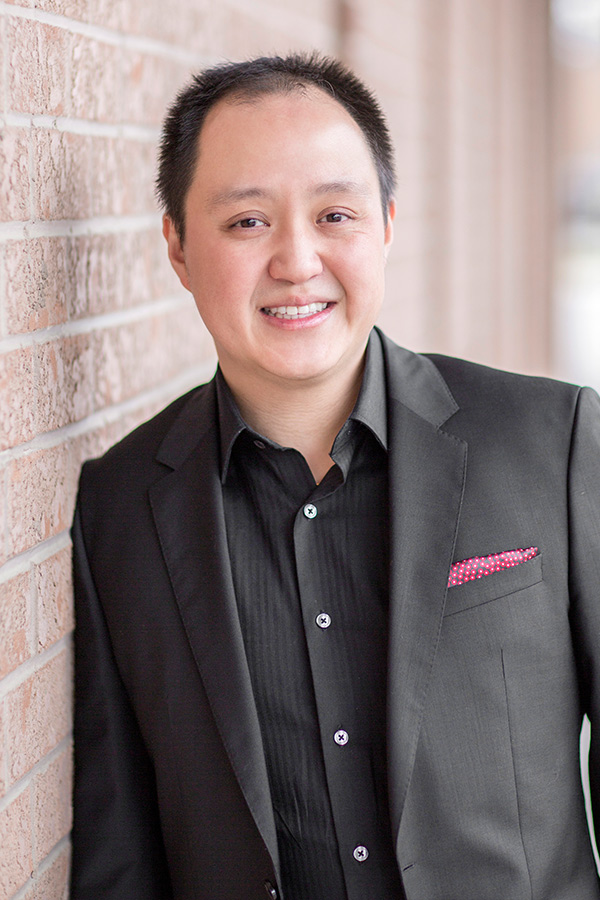 Philosophy
"Our patients will always be treated with first-class comfort and care."
Dr. Zhu is dedicated to providing his patients with exceptional dental care in a caring, supportive and welcoming environment.  His focus is to provide gentle, compassionate treatment with an emphasis on dignity and integrity.  In that respect, you will see that he listens attentively to his patients, and will work together with you to improve and maintain your oral health.  He combines skill and experience with a kind, caring attitude and a gentle touch.  It is his anticipation that when you leave the dental clinic, you will be satisfied knowing you have been treated with the most modern techniques in dentistry combined with unsurpassed sincerity and professionalism.  Establishing lasting relationships with our patients is the foundation upon which this dental practice is built.
Background
Dr. Zhu completed a Bachelor of Science Degree at the University of Toronto and subsequently moved back to his hometown of Winnipeg, Manitoba where he received his Bachelor of Science Degree in Dentistry, and his Doctor of Medical Dentistry degree from the University of Manitoba.  At both universities he was on the Dean's Honor List, recognizing him as one of the top students in his class.  In addition to numerous awards, Dr. Zhu received the distinguished University Gold Medal for graduating with the highest standing in Dentistry.
Dr. Zhu began his career in private practice in Winnipeg.  In addition to private practice, he was also a part-time clinical instructor at the Faculty of Dentistry, where he has taught first, second, and third year dental students in the disciplines of Crown and Bridge, Root Canal therapy, and Dental Anatomy and Occlusion.
August 15th, 2010 holds special meaning for Dr. Zhu and his wonderful wife Evelyn, as they were happily married in Winnipeg, joined in celebration by family and friends.  Prior to moving to Toronto, they enjoyed a fabulous honeymoon in Europe, but they miss Europe so much that they can't wait to go back again!   "Nothing is more important to me than family, and I look forward to building my family with my amazing wife, who is my soul mate, my life partner, and truly my best friend."
Curriculum Vitae
Education
2006  University of Manitoba, Faculty of Dentistry
Doctor of Medical Dentistry (D.M.D.)
Bachelor of Science in Dentistry (BSc. Dent)
University Gold Medallist (Highest overall standing of graduating class)
Faculty of Dentistry Dean's Honour List (2003-2006)
2002  University of Toronto
Bachelor of Science in Human Biology (B.Sc)
Graduated with Distinction
Dean's List
Memberships and Licences
Canadian Dental Association
Royal College of Dental Surgeons of Ontario
Ontario Dental Association
Manitoba Dental Association
International Association of Student Clinicians – American Dental Association (SCADA)
American Academy of General Dentistry
Honors/Awards
2008  Salute to Excellence, Dean's Award for Teaching Excellence
2006  University of Manitoba Gold Medallist in Dentistry (highest overall standing, 4th year Dentistry)
2006  Academy of General Dentistry Award (for the student who shows the most promise of being an outstanding general Dentist)
2006  Alpha Omega Fraternity Award (highest academic average in the four-year Dental Program)
2006 American Academy of Operative Dentistry Award (highest standing in Operative Dentistry)
2006  Dr. John W. Clay Medal (highest overall average in the four-year Dental Program)
2006  Mary Jane Ego Scholarship (highest standing in Oral Surgery)
2006  MacLachlan-Hart Gold Medal (proficiency in Complete Denture Prosthesis)
2006  Dr. Alvin Shinoff Award (developing outstanding treatment plans in General Practice Clinic)
2006  Waterpik Technologies Pursuit of Excellence Award (for competency in treatment planning and providing treatment utilizing Dental Implants)
2006  Inaugural member of the IBC Leading Health Professionals of the World
2005  First Place Award in NORTH e-Conference Research Competition
2005  Pierre Fauchard Certificate and Award
2005  Second Place Award in CDA/Dentsply Student Clinician Program
2005  Garry Winters Memorial Prize in Dentistry (for highest standing, 3rd year Dentistry)
2005  Dr. A.V. Johnson Memorial Book Prize (highest standing in Prosthodontology)
2005  UMSU Scholarship
2004  Amazis Louka Award in Operative Dentistry
2004  Faculty of Dentistry Bronze Medal (highest standing in Nutrition)
2004  Manitoba Blue Cross Dental Scholarship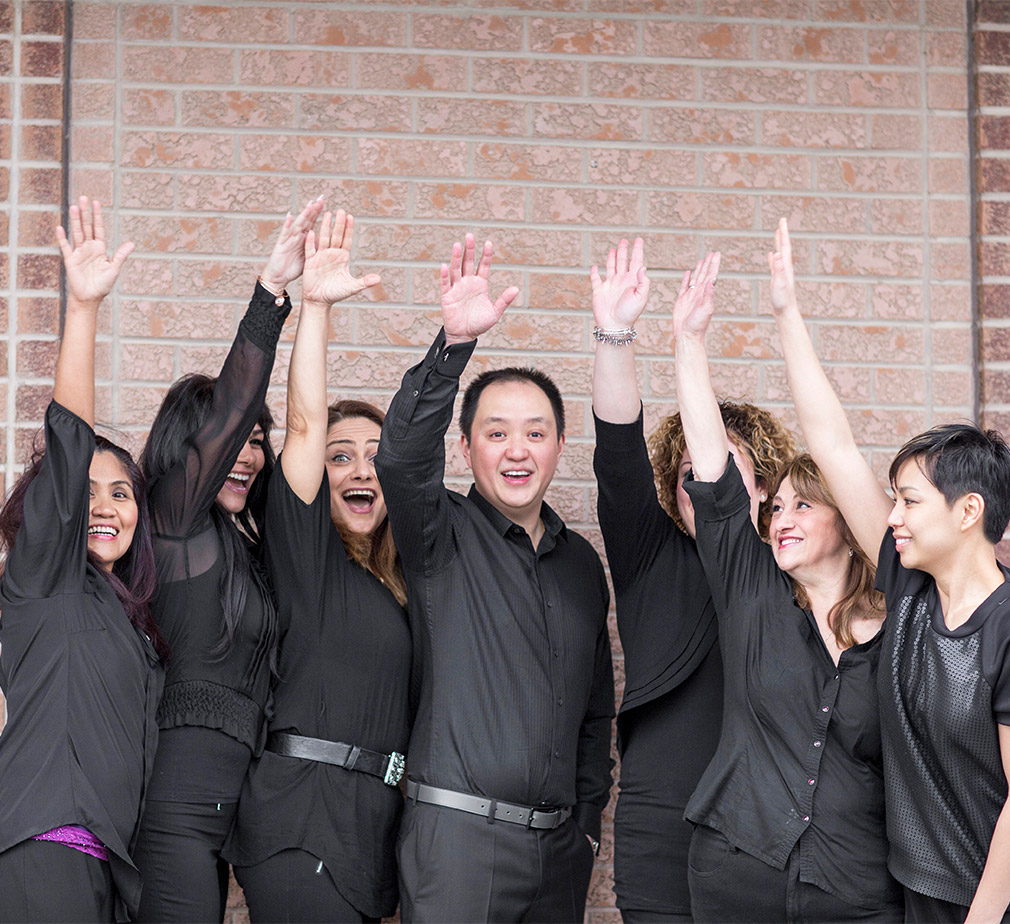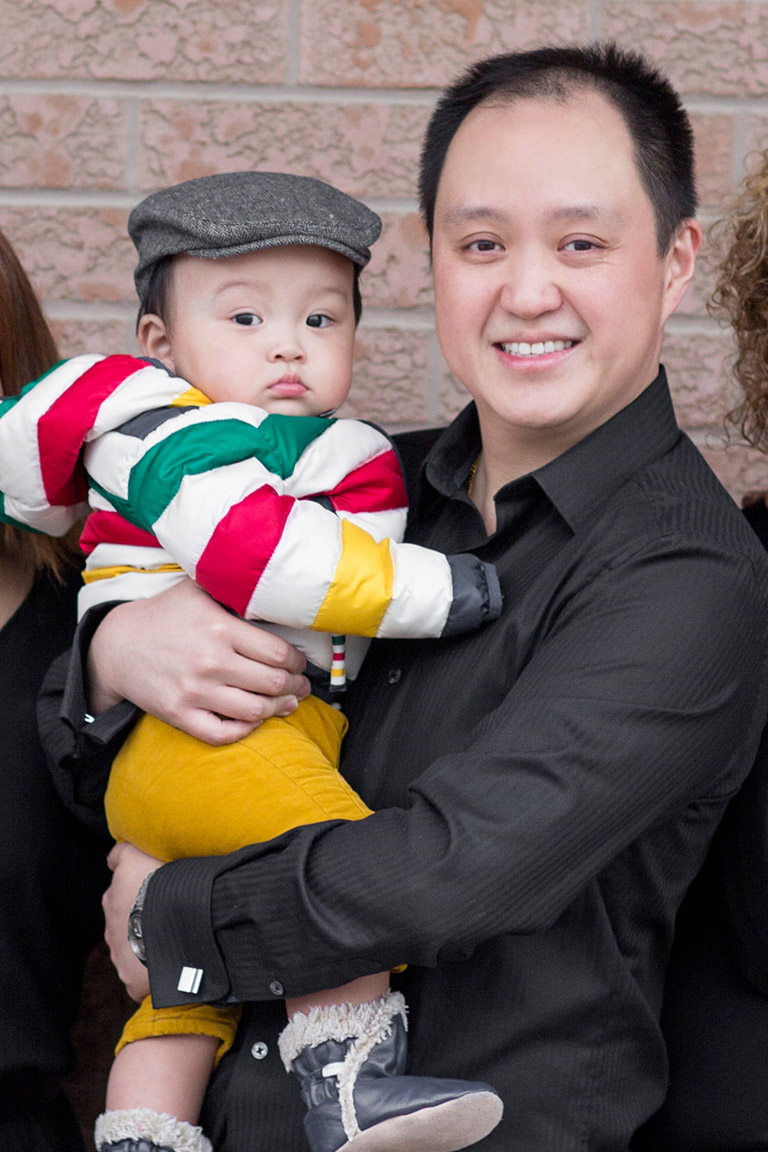 Professional Experience
2006-2009  University of Manitoba Faculty of Dentistry, Department of Restorative Dentistry
Third year clinical instructor in Fixed Prosthodontics (2007-2009)
Third year clinical instructor in Endodontics (2008-2009)
Second year pre-clinical instructor in Fixed Prosthodontics (2006-2007)
Second year pre-clinical instructor in Endodontics (2006-2007)
First year pre-clinical instructor in Dental Anatomy and Occlusion (2006-2007)
2008-2009  University of Manitoba Faculty of Dentistry
Member of Faculty of Dentistry Selections Committee, Interview Panel
2007-2008  National Dental Examining Board of Canada (NDEB), Ottawa, Ontario
Member of Standard Setting Committee
2005-2006  University of Manitoba Faculty of Dentistry
Representative on Student Appeals Committee
2004-2005  University of Manitoba Faculty of Dentistry
Representative on Dental Selections Committee
Continuing Education Courses Completed
Invisalign Certified Provider
Ivoclar Advanced Odyssey Laser Seminar
Canadian Dental Institute Hands-On Implant Training Series; Implant Surgical Placement
Nobel Biocare Implant Surgical Parameters and Implant Prosthetics
OTHER ACCOMPLISHMENTS
Dr. Zhu is also research published in the fields of Early Cavity Detection, and the connection between Oral Bacteria and Heart Disease.